tl;dr: grab my GIST for VIM and bash prompt setup.
In these days of highly automated systems, I work with several languages/DSLs and environments, Ruby,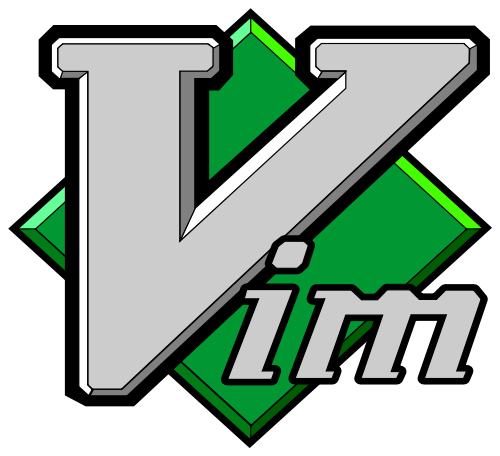 Python,Puppet,Ansible, YAML, JSON, Ubuntu,CentOS. In order to optimize my workflow,  I've customized my  VIM and prompt setup quite a bit (all with open source code) and so I thought to share it. I usually work from an Os X laptop (as my host for Linux VMs managed via Vagrant)thus I'm including a couple of tricks for iTerm2, finally some bash prompt goodness.
Features
VIM
File browsing
Code indentation markers
Above 80 characters lines markers
Trailing spaces markers
Embedded Git (e.g. branch detection in status line)
Line numbers toggle
Vertical Cursor Line toggle
Horizontal cursor line
Code folding
Syntax linting (multiple languages)
Advanced status line (Powerline)
Syntax detection and coloring (multiple languages)
Prompt
Git autocompletion
Git status in prompt (e.g. current branch detection when in a git repository)
Command History search autocompletion (bound to arrows)
Command history time stamps
Line separation between each commands
Colored prompt
VIM as prompt commands edtior
VIM Screenshots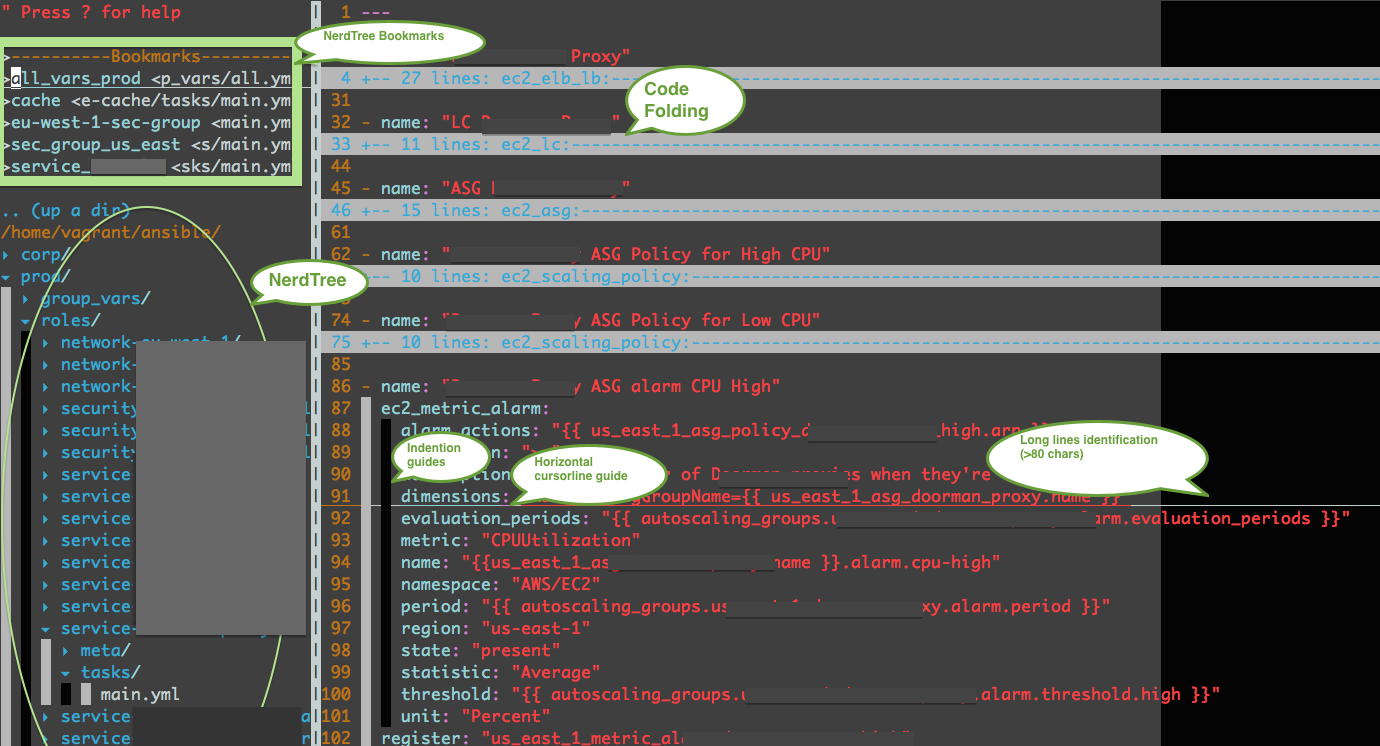 --
Prompt Screenshots

Additional Resources
Most of what you need to accomplish the same setup including links as seen in the screenshot is available on this gist , there are however some settings I could not include in this gist, here they are:
For VIM powerline to function properly you'll need specific "patched fonts" (at least I do for iTerm2), the color theme in the screenshots is liquidcarbon for iTerm2 (you'll need to select it in the iTerm2 preferences (load presets and then select as default).
It took me forever to use code folding but of all this plugins and custom settings I use it was the most straight forward to implement and start using thanks to this post.
I am leveraging a few percentage of the feature sets of all the VIM plugins, one of plugins I want to get more familiar with is vim-fugitive, I've found several video tutorials from vimcast.org.
I only recently started using NERDTree Bookmarks now I wonder how was I able to live without them!