Someone was complaining of DevOps withdrawals on devops-toolchain, I'm getting all juice on twitter (quite frankly more than I can digest) so here are the folks/accounts I follow that feed my DevOps cravings
Last week I attended Usenix-Large Installation System Administration 2010 and it certainly deserves a post.
First of all if you are into Systems and you can make it, don't miss this event! From PetaBytes storage hard core technics to performance tuning your *nix boxes, there are lots of high quality data for lots of folks from many different backgrounds.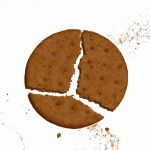 I wonder if the 2 successful and spectacular DNS attacks against 2 major websites (Twitter and Baidu) have anything to do with the DNS Cache Poisining that Dan Kaminsky revealed in 2008. Meh, probably not...
I never went too deep into Dan Kaminsky's rabbit hole (Alice are you there?), after all the main DNS NS I deal with are taken care of by some guy that -hopefully- totally understands this.