Last week I attended Usenix-Large Installation System Administration 2010 and it certainly deserves a post.
First of all if you are into Systems and you can make it, don't miss this event! From PetaBytes storage hard core technics to performance tuning your *nix boxes, there are lots of high quality data for lots of folks from many different backgrounds.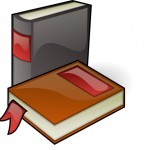 I have been quite busy with my new job the past few months, but I hope to be back to a more active blogging starting with this post!
Since I've recently designed and implemented an HPC/HA system with mostly Apple technologies I thought to share some of the resources I used to achieve that goal.