This is a step by step on how I deployed Red Hat Enterprise Linux 6 via PXE and HTTP leveraging exclusively RHEL6.1, my focus will be on the PXE/TFTP-DHCP part as the HTTP based installation is well documented by Red Hat. In terms of hardware I had available 2 DELL Precision 5400 (2 NICs per machine), and an HP Procurve 2824 Switch (yes overkill).
There are many ways to deal with Apple Software Updates, here's the one I'm currently using with the Mac pool (300+) I am in charge of.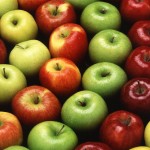 1)Automate the download from the mother ships aka Apple servers back to my home planet aka my LAN and make the updates available.
Whether when I've been designing networks for schools or BYOC parties , I've played with ethernet cables long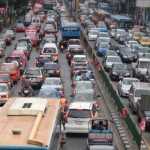 enough to allow some custom tricks when it comes to bandwidth. The point of this post is *testing* not troubleshooting laaaaaaaaaag nor monitoring.
Nothing can truly emulate a bunch of hardcore gamers, leechers, hackers pushing your network to its limits but prior to opening your RJ45 gates you can certainly do some testing with the help of some command line tools and some basic scripting.