This post is no longer relevant as the copy module can do recursive copy since 1.5, also an rsync was module was added
While working on the
Matterhorn Ansible playbook
 I've had to find a solution for copying the content of a directory from the host running the playbook to a group of hosts.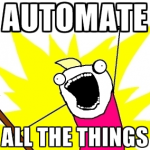 Turns out there are at least 3 ways of doing this and I thought summarizing them in one post would help other folks, worst case scenario it'll serve as a reminder for myself, so here were go.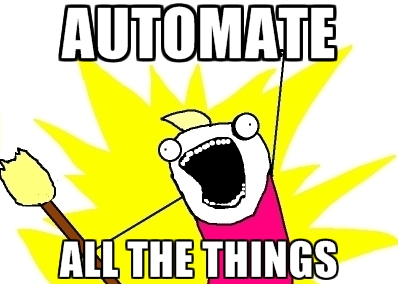 I've started playing around with Ansible for Command Orchestration and Config Management and so far so good. Since I was not happy with having all the module flags in one line in my playbooks I looked for a way to break them into multiple lines.
Since Ansible playbooks are written in YAML one google search later I was on my way, here is how it works at this point, or at least according to my testing using Ansible 1.1 on a CentOS 6.3 box.
---
- name: "creating a config file from a rendered template"
  template: >
           src=/some/path/foobar.j2
           dest=/some/pathfoobar.conf
           owner=root
           group=wheel
           mode=0777
is equivalent to
---
- name: "creating a config file from a rendered template"
  template: src=/some/path/foobar.j2 dest=/some/pathfoobar.conf owner=root group=wheel mode=0777