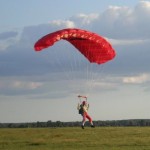 There are plenty of different options to backup Os X Server, including free tools like the excellent Mike Bombich's Carbon Copy Cloner and Open Source ones like lbackup or amanda. Michael Dhaliwal has a pretty good paper that he updates and publishes on his company (i.e. district13 computing) website.
For various reasons not worth listing here I decided to come with my own design while relying exclusively on built in tools (e.g. launchd). I thought this might help other OS X Server Admins so here it is.
When I'm on Os X I often miss the "show desktop" shortcut icon you can easily get on Windows.

Yes, there is the expose version but it doesn't really work the same. My Google-fu showed few solutions (like clicking a visible piece of your desktop while holding option+command down) but none that I liked so here is my input.