If like me you're in charge of the vagrant base boxes supporting a team with folks in different time zones you might find this hack useful. I use it to bring the time zone of a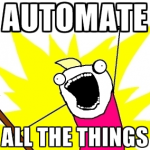 RHEL 6 or cousins (tested on CentOS 6.4) guest VM to the same as an Os X host (tested on 10.7.5) in Vagrant, VirtualBox provider environment. I'm leveraging an Os X CLI utility  with a shell provisioner but it shouldn't be too much of a deal to refactor for Ansible/Puppet/Chef provisioner. I'm pretty sure there are better ways of doing this, so if you have a more elegant solution please describe it in the comments!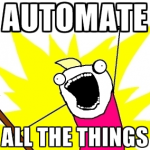 Ansible, the configuration management and command orchestration tool I use currently, has several modules and ways one can use to push plain text based configuration.  I got a lot of help from the Ansible community, the guys on IRC are quite a model when it comes to the S of CAMS and I thought I would share back the knowledge I've gained.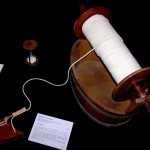 This is a quick recipe and a list of resources on how to ship apache logs to a graylog2 server using rsyslog which is the default system logger on CentOS 6. Tested on CentOS 6.4, Graylog2  0.9.6, Apache HTTPd 2.2.15.
By the way if like me, before I wrote this post, you are wondering about the origin of using the word that commonly describes a fresh cut piece of a tree for "our" IT logs then click on the image (talking root cause here), and don't forget to donate to wikipedia!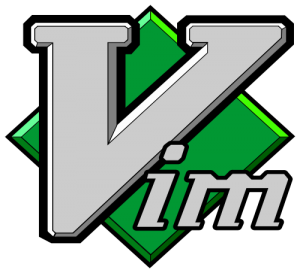 If you landed on this page chances are you already know what an automated header is, if not this post about how to create/edit shell scripts with VI/VIM and have an header automatically created and updated with timestamp on each edit.
I'm writing quite a bit of shell scripts using VIM lately and as a lazy system folk (main skill required by the trade ) I looked into a way to automate my headers. I found this post  on thegeekstuff.com (plenty of good resources, just don't like the spamy ads) but the example is for writing in C and /me != got C?. So I thought I would share here the simple modifications I did to original tutorial to have automated headers for my shell scripts: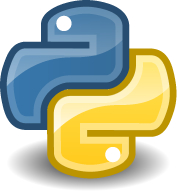 I originally became interested in Python via Google folks public communications, after that I kept reading about it in many "Systems Oriented" blogs. Long story short I decided to learn Python and in agreement with my autodidactic nature I started the free resource hunting while puting my google-fu to work, here's what I found.
There you are with some customized printing presets for your fancy new printer and yet for some reason every time you open a new printing box the one showing up by default is not the want you wanted :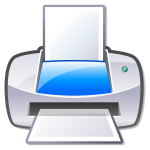 fail
So you looked all over the OS, read some forums, used your Google-Fu and finally got to this post. Search no more the answer is here as seen on TV!
I realized that I was often going to have code within a post (I have some bash scripts and my iptables rules ready to publish), thus I looked for a wordpress plugin to make it a little easier to read and/or download without interfering with worpdress posts code.

After reading this post I decided to go with the Easy Google Syntax Highlighter by Nick Burlock a fork of Alex Gorbachev original Google Syntax Highlighter. Still reading the documentation here and here but it looks like it's exactly what I was looking for, WordPress FTW!
edit: Since I use the Lightword Theme by Andrei Luca I modified my style.css according to the plug in FAQ and it works perfectly as you can see in this post
When I'm on Os X I often miss the "show desktop" shortcut icon you can easily get on Windows.

Yes, there is the expose version but it doesn't really work the same. My Google-fu showed few solutions (like clicking a visible piece of your desktop while holding option+command down) but none that I liked so here is my input.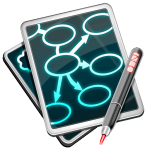 I'm gonna start this "blogging thing" smoothly with a short review of OmniGraffle Pro 5. I've enjoyed this tool since 2005 (when I got my first Mac) I believe it came bundled for free with Os X 10.3  maybe with an earlier version. As I am currently working in an Independent School I got the educational price ($119.95), download the trial, enter the license, let's diagram!